Since becoming a parent I have found myself thinking a lot about how I want to teach my little boy to love learning as much as I always have. At nearly 40 years old, I still love nothing more than curling up with a good book, or researching a new topic just because.
I want him to have that desire to explore the world (whether physically or virtually through books and this amazing new thing – the internet!) and lose himself in stories and adventures.
I'm not naive though. I know that he'll be addicted to his screen, like the rest of us. I know that he will be constantly wanting to play computer games and watch YouTube videos. Hopefully, I'll be able to teach him to combine the two. I'm into casual gaming myself, I like games on my phone rather than consoles or my computer, but I do enjoy spending time playing little games. I also used to love those brain training games!
I stumbled across the gaming section on calculators.org and it looks as though it might be a good way of combining simple, casual games with learning – they have a bunch of different games to help kids (and adults!!) get their heads around simple sums and calculations.
They have math boy where you have to defeat the flying enemies with the correct answers to different sums. I liked this one because you could focus on one operation (addition, subtraction, division or multiplication) or be surprised. It's a simple premise but I think it is definitely one to have in my back pocket as little one gets older.
If your little one also needs to work on their counting then the Math for kids game will help them. They need to add up all of the creatures in each box and then carry out the operation to come up with the final answer.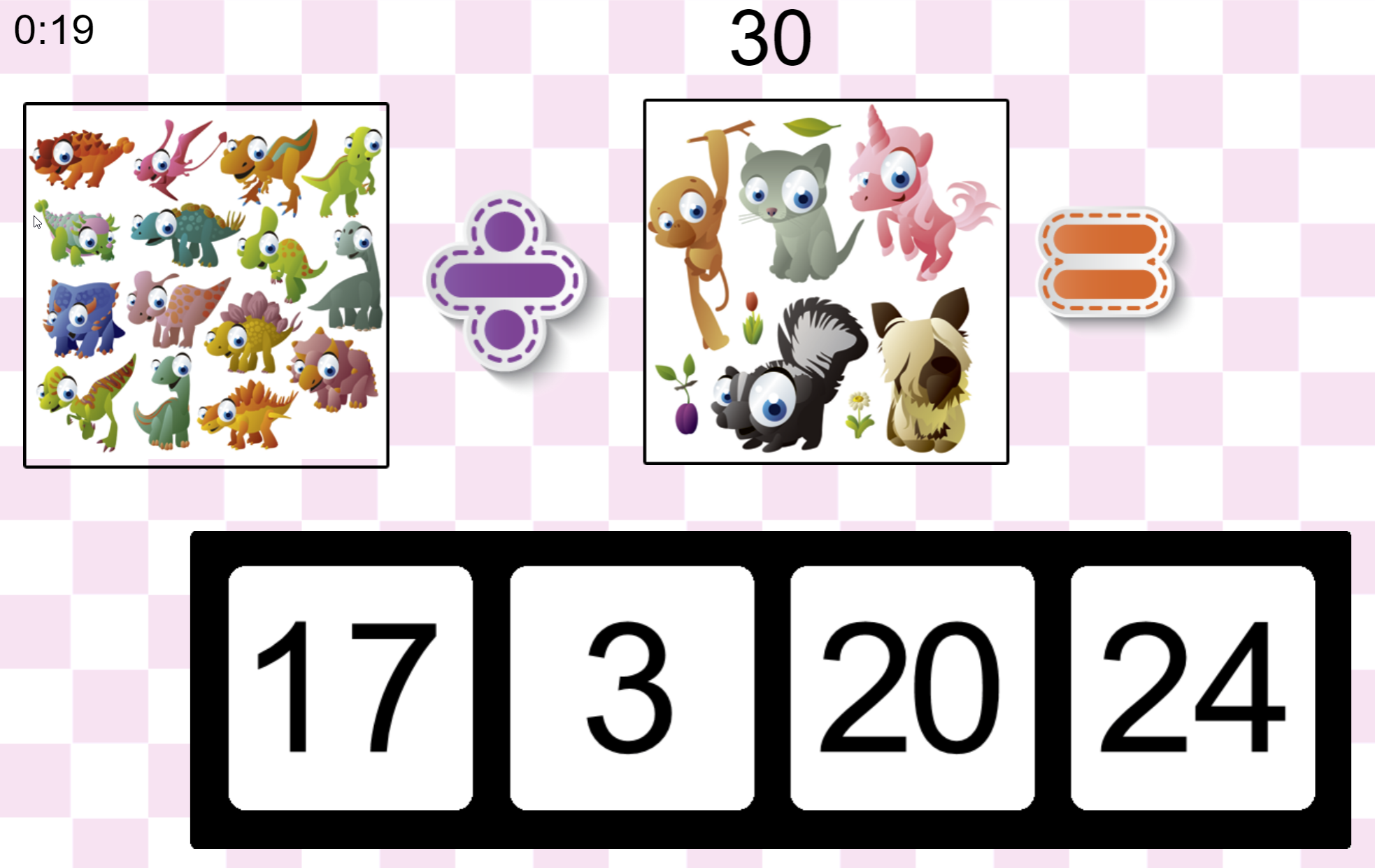 Most of the games are multiple choice, which is useful, especially for younger children. It means they have a bit of a steer to help them get the right answer.
Maths is such an important skill, and whilst we do all carry a calculator around in our pockets every day I don't think we can underestimate how useful it is to do basic sums and calculations in our heads.
Playing the odd maths-based computer game is only going to help my little boy keep this vital skill going as he grows up. It'll also help mummy and daddy keep up as he is learning!